Website Design Starting At $499.00!
Receive Up To Three Years Free Hosting With New Site Design!
At Artwebsites.net, we understand that artists and businesses do not always require the most expensive options when it comes to their website designs. Therefore, we can put together an economical package that will get your business or art online and looking professional without putting you into financial despair. What you get for "free" and most often what you pay for with other website design companies is a site which shares a template with thousands of other sites and consequently garners very few visitors. You need unique branding and you must have prospective clients find your website. The same free site (often sold) over and over to legions of the unsuspecting will fall short of the desired mark on the internet today.
Whether a simple $499 brochure site or a feature-rich Drupal web portal, Artwebsites.net provides custom design services and has developed hundreds of unique websites in a variety of industries.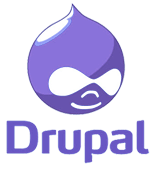 Effective content writing is one of the most important aspects of the overall website design and Drupal's CMS (or Content Management System) allows you to be your own webmaster. Your Drupal site can be updated via any web browser and requires no software to be installed on your computer. You can easily create new pages, edit existing ones, upload images or other files. Drupal enables your organization and its community of users to easily publish, manage and organize a wide variety of content on your website.
We can incorporate your own blog into your new website and as well as social networking tools like Facebook, Twitter, LinkedIn or even your own YouTube channel. If you do not have any of these, we will help you set them all up. Also, full training on updating and maintaining your Drupal site is included.